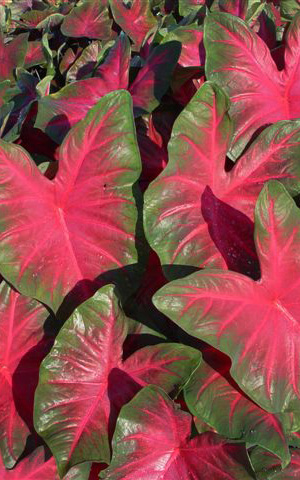 We are sold out for the year. Thank You!
Please Note: Caladium bulbs are available on a first come-first served basis. Your caladium order will be reserved when we receive it. Some varieties sell out before the season is over.
We accept Mastercard, Visa and Discover.
We offer free shipping via UPS within the Continental United States.
You may request a ship date of April through June 1, weather permitting. We do not ship when temperatures are below 40F.

Home | Standard | Unique | Plant Instructions | About Us | Contact Info | Policies | View Cart
For sales information or questions, please email sales@caladiumsonline.com.
(c) 2019 Bates Sons & Daughters - Caladiums Online
81 Bates Road | Lake Placid, Florida 33852 • Phone 863/465-3274 • Fax 863/465-9568